Dr. Leah Hall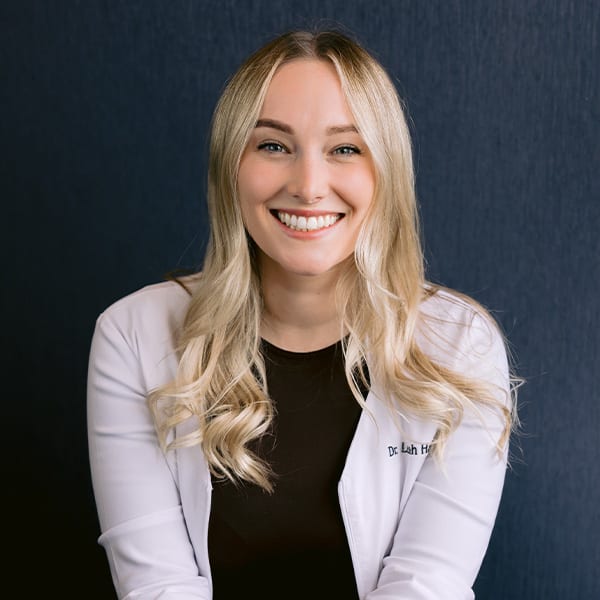 General Dentist | University of James Cook Cairns
Dr. Leah is a fourth-generation dental professional. Her ambition as a young girl was to become a dentist. This passion for dentistry was ignited by observing her grandfather and father at work. She loves what she does and is passionate about maintaining her patient's oral health.
Leah chose to study at James Cook University in Cairns, Australia because of the reputable hands-on experience that they offer their students. At the end of her studies, she travelled within Australia to Tasmania and the Outback of Central Queensland to work with disadvantaged communities. During this time, she also travelled to small communities in mobile dental vans to assist those without access to essential services. Leah is a member of the Victoria and District Dental Society as well as the British Columbia Dental Association. 
Leah strives to give each patient who visits her office the best experience possible and give them the knowledge that they need to take excellent care of their teeth at home. She encourages her patients to ask questions, whether they be about a particular treatment option, or oral health in general!
Outside of dentistry Leah enjoys being creative through photography, painting, and embroidering. She is an outdoor enthusiast enjoying activities such as hiking, skiing, paddle boarding, and kayaking.